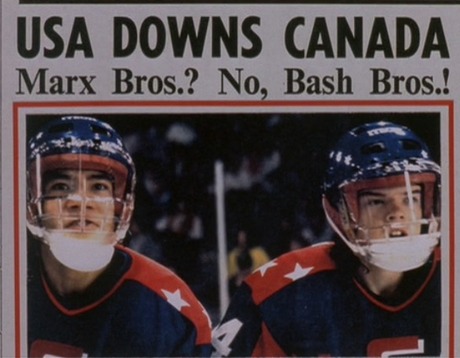 Happy Canada Day and surpriiiiiise!
Steve and Brian reunite after the Hamilton Bulldogs early exit from Regina to do what they do best: drink and talk about dumb stuff!
This time the boys provide to you, our loyal fans, a special audio commentary to what's widely considered one of the cheesiest but beloved hockey movies of all time. That's right, it's D2: The Mighty Ducks!
Just turn on the episode, wait for the ten second countdown, hit play on your copy of the movie (don't act like you don't have it), and enjoy!
See you on September 19 for Season 5!