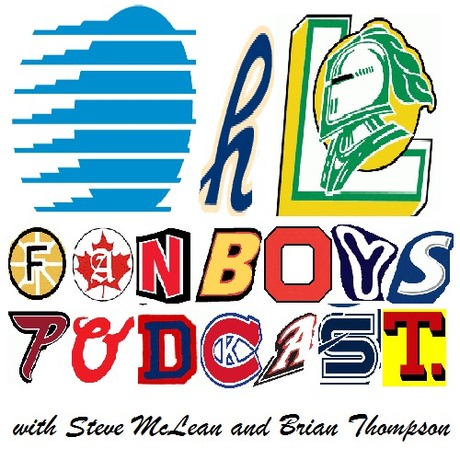 PLAAAAAAAAAAAAYOFFFFFFFFFFS!!!
The boys finally arrive at the fireworks factory and break down all eight playoff matchups, where the upsets will happen, and just how napalmed Brian's NCAA brackets are.
Then Steve interrogates Kitchener Rangers color analyst on RogersTV Dan Polischuk to find any possible weaknesses in the Rangers lineup as Steve gets ready to cheer for a playoff team for the first time in three years.
Best of luck to all our listeners' teams*!
*not London